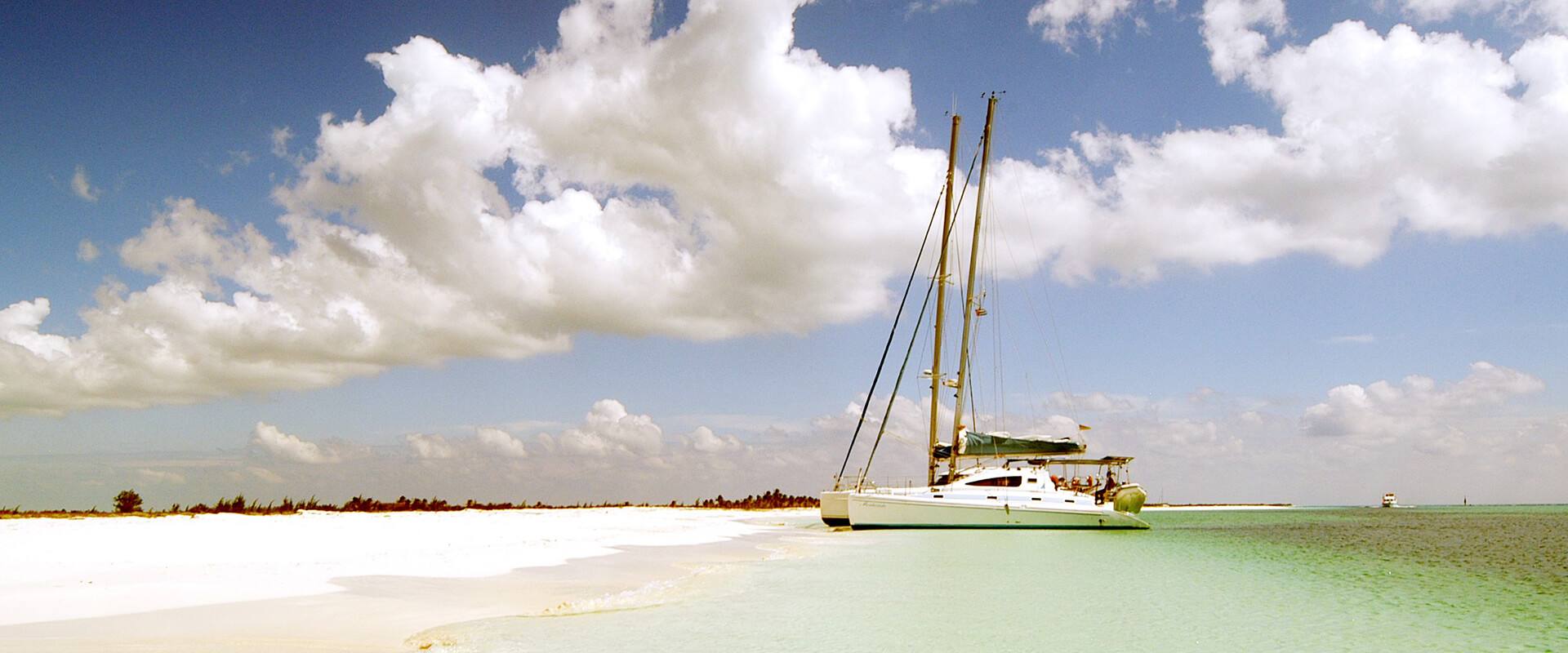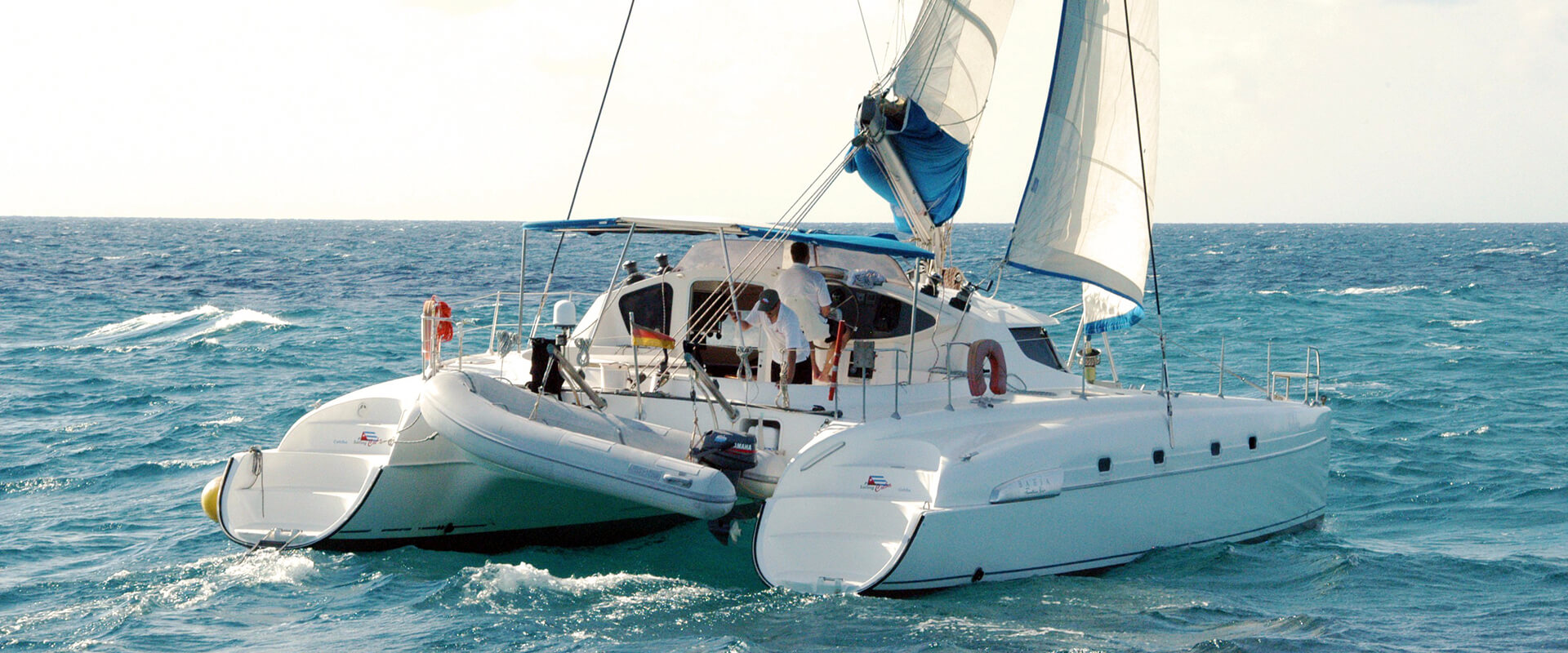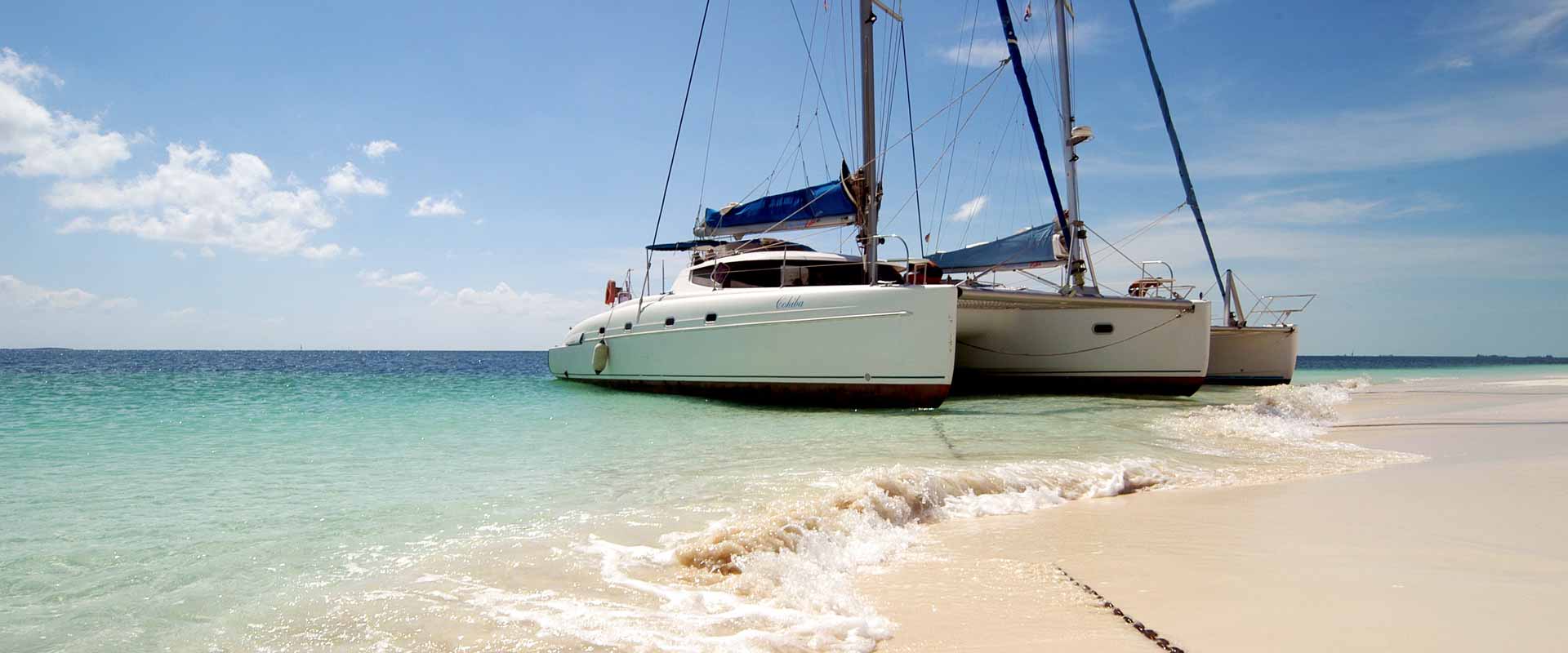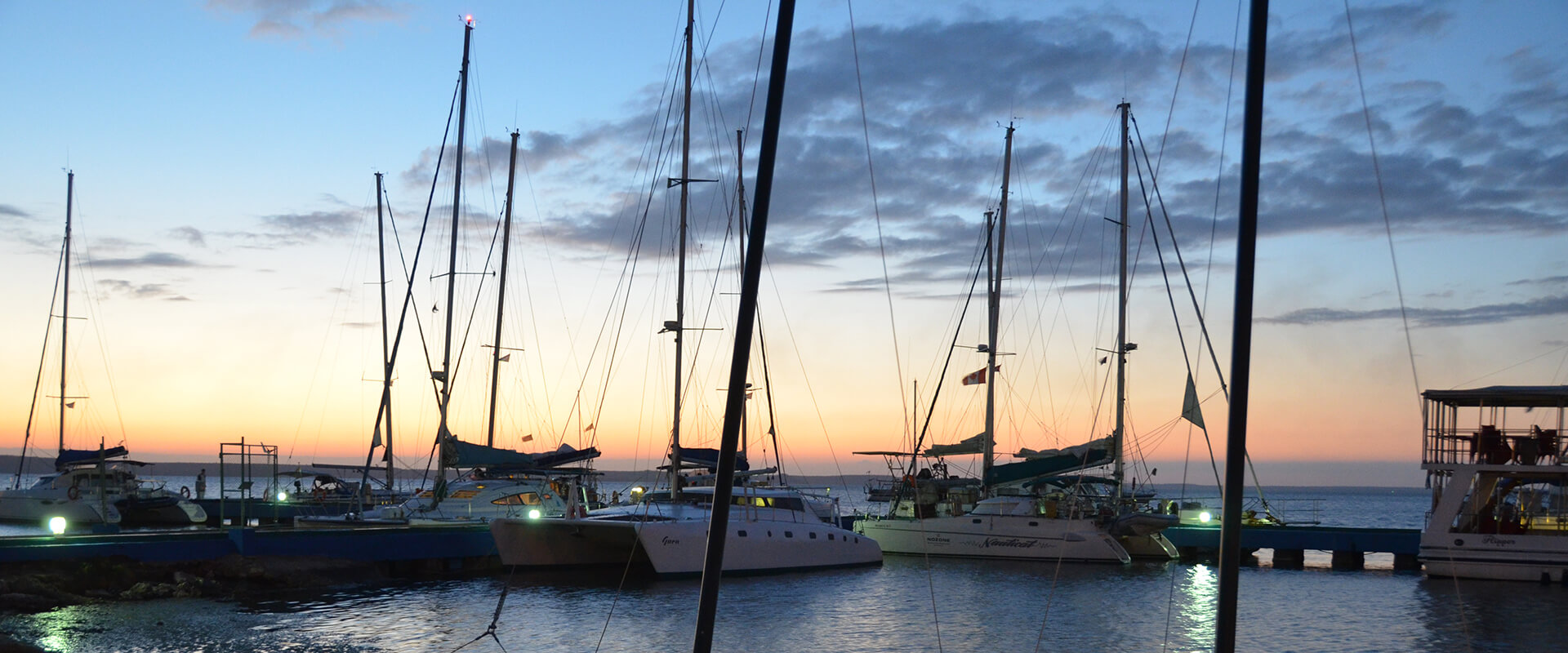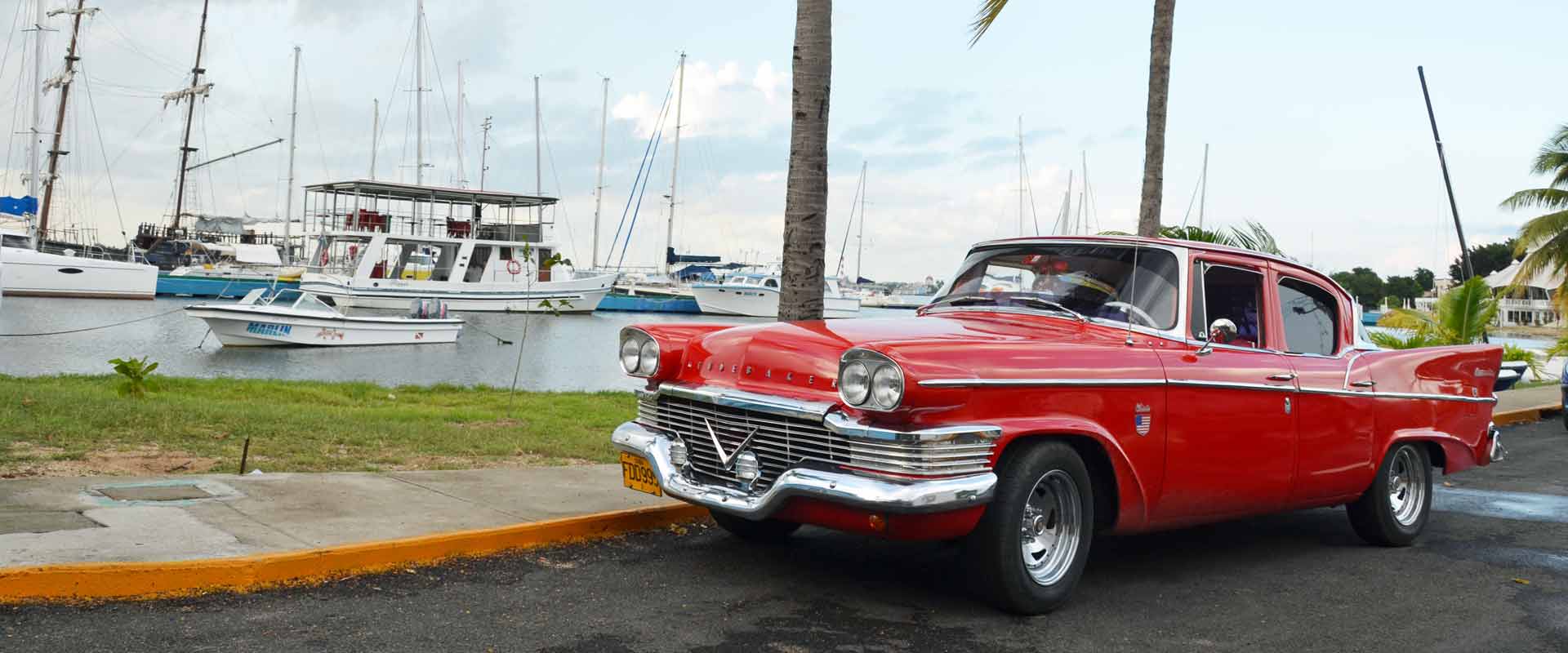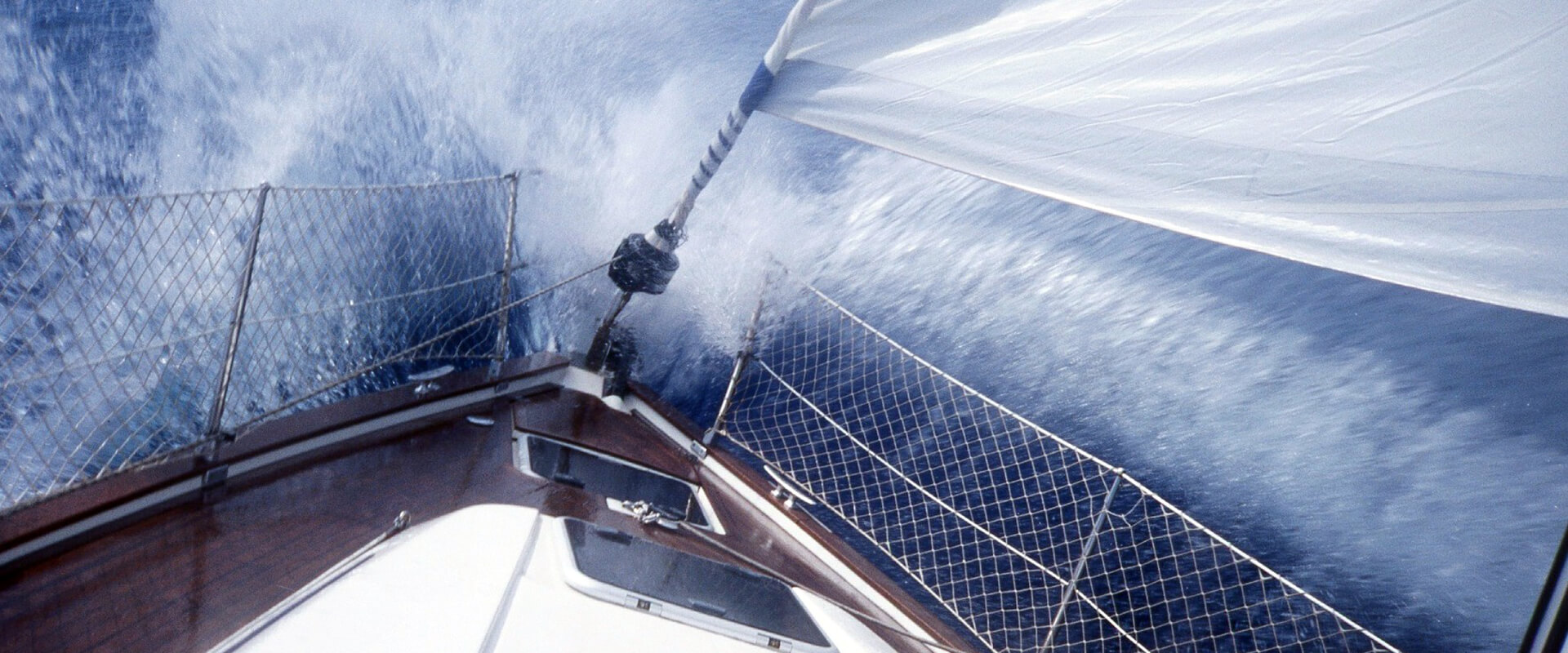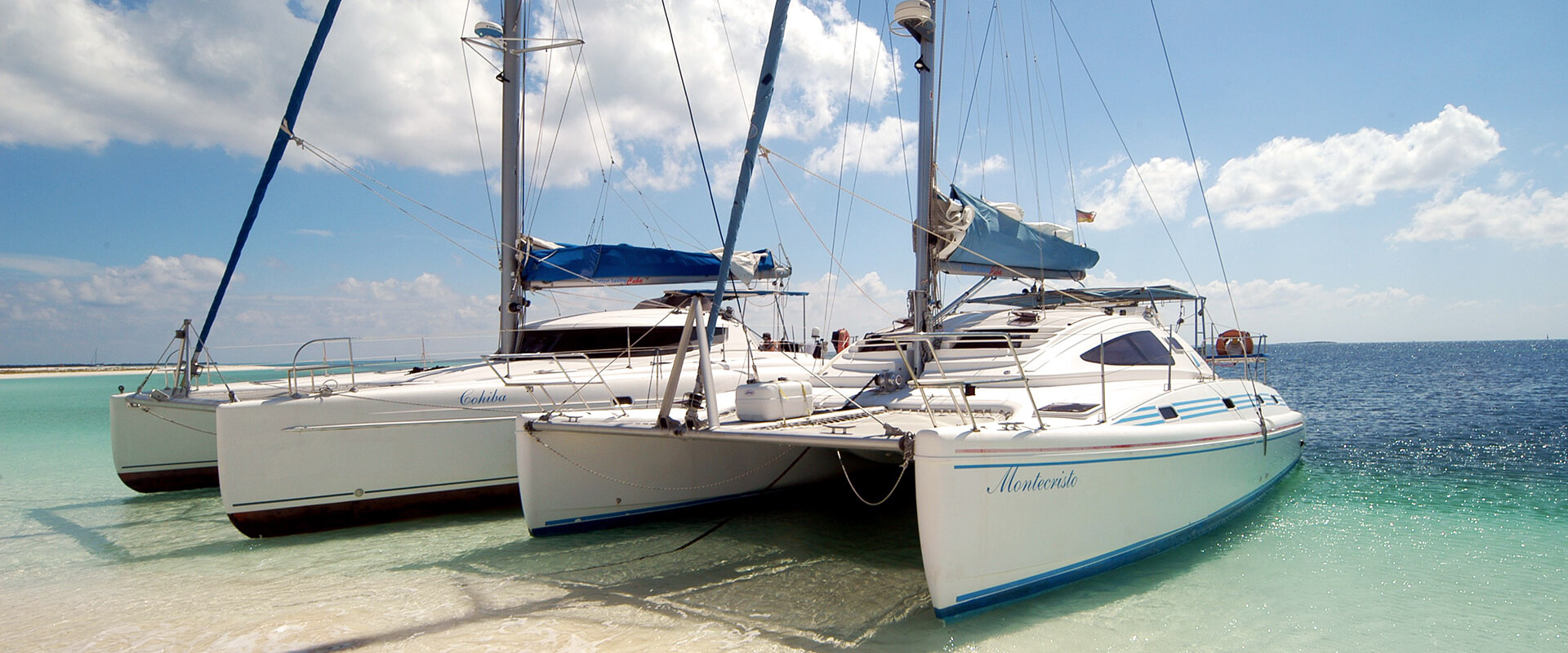 Yacht Charter in Cuba Cienfuegos - Platten Sailing Cuba
Sailing Cuba with a wide range of charter yachts. Here on the south coast of Cuba. The sailing area stretches from the west with the Isla de Juventud to the east with the Jardines de la Reina. In this area You find the cities of Trinidad and Cienfuegos, and the beautiful keys around Cayo Largo.
Everybody is talking this wonderful country with all it magnificant islands and beaches - we are sailing here since the year 2002. Our experience with this beautiful sailing area are the basis for our yacht charter company. We offer barboat yacht charter, berth charter here in Cienfuegos. Cruise with us the areas around to the east: Trinidad, the Gardens of the Queen (Jardines de la Reina) and its beautiful keys, to the west: Cayo Largo and its keys arround, Cayo Rosario the Isla de Juventud and the wonderful area near the Bay of Pigs (Bahia de Cochinos - Playa Giron).
Cienfuegos ist one of the third biggest city in Cuba an offers You a historical center which is part of UNESCO world heritage site. The marina is placed on a peninsula just 1.500 m from the center of the city.
The Teatro Tomás Terry, where Caruso once performed, and the Palacio de Valle, a moorish-styled villa of an early 20th-century sugar tycoon which is nowadays featuring a restaurant, are among Cuba's most famous historical buildings.
yacht charter in Cuba?

Here you will find beautiful beaches - clear water - loving people - colorful town - beautiful music. Enjoy beautiful days in the Cayos with a bareboat yacht charter catamaran or a monohull. We offer You sailing with our bareboats of brands Lagoon, Fountaine Pajot and Bavaria
Cienfuegos - marina Marlin
Only on kilometer from the Centre of the city is one of the most developed marina on the south coast placed. Here we offer several charter yachts for you. There you find all neccesery services for charter and privat sailing yachts. We have a restaurant and the famous yacht club which is locaded in a colonial building, where you have a magnificent view al over the bay of Cienfuegos.
monohull or catamaran
The water depth in our sailing area is in the range of Cayos in many areas with only 2 m. Our catamarans need a depth of 1.4 m, so they are excellent for this area. Our monohulls have short keels so they can deal with the shallow water.
supply - shops
The Marina Cienfuegos has a supply store for the most important food and meat (meat on order). Fresh fruits and vegetables you buy at the local market. There are also several shops in Cienfuegos complement the offer. Our base manager on site will exactly explain what goods you can shop where. (See "Base")
communication
Communication with mobile phone works almost the whole surface of Cuba. Marina Marlin Cienfuegos supplies since January 2016 public WLAN - Wifi. (See "Base")
languages
Our base manager speaks perfectly English, Spanish, French and German. He is always available at for all needs and necessary information you need.
charter yachts
Are you interesded to rent one of our sailing yachts, please send us a Email or an inquiry. You get an offer and if you want we give more information about the wonderful sailing area and the beautiful travel destination Cuba.
hiring of lodging
We will gladly arrange accommodation locally for you, depending on whether you wish to stay in a hotel or casa particular - private accommodation.
trips
Do you want to enjoy before or after your cruise a further piece of Cuba? We recommend the cities Havana, Trinidad and other objects around your sailing holiday. (Further information see "Desk" and the download section)
Booking Request - Platten Sailing Cuba